If you haven't heard yet, which most of you probably have, Girl Scouts have finally released new gluten-free cookies. Right now they are in test trial in select locations but either way it's a big deal! Girl Scouts obviously make many brands of amazing cookies that are not gluten-free. So that leaves me to wonder a lot of things! What flavors are there, who are they safe for, when will they be coming to more areas soon? Everything you need to know I researched for you! I did some research to figure out what precautions they take to make them, flavors, nutrition info, and much more!
What type of cookies are there:
Unfortunately there isn't every flavor of girl scout cookie that is gluten-free
(yet)
! Right now there is only one flavor that was released which was
Gluten Free Chocolate Chip Shortbread
. I personally have not tried them but from what I've heard, they're amazing. I used to be a huge fan of Thin Mints and Samoa cookies when I was younger. Rumor has it that if this test run of gluten-free cookies goes well that they plan to make more gluten-free flavors for the other cookies they have as well! Yum...
What precautions are taken to make them safe:
One thing that will make a lot of us happy is the precautions they are taking to make sure these cookies are as safe as possible. Even though they state that cross contamination may be an issue with their products, there products do meet certain FDA requirements to assure they are safe. On their website they say,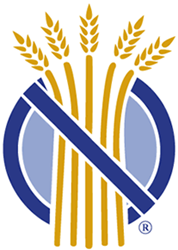 "Do the Gluten Free Chocolate Chip Shortbread cookies meet the FDA's 20ppm limit? Yes. Our Gluten Free Chocolate Chip Shortbread cookies actually meet the 5ppm hurdle set by Celiac Sprue Association, which is 75% lower than the FDA's 20ppm proposed limit. Additionally, our cookies are certified by the Gluten Free Certification Organization."
It's nice to see that a bigger brand is trying to do gluten-free the right way. They aren't just jumping on the gluten-free band wagon to make money. They are truly making gluten-free cookies for those who miss it and those who cannot have the regular cookies. As a teenager, I think it's awesome that they are doing gluten-free the right way and are making it clear that this is a product we should be able to feel safe eating.
Who are they safe for:
You may be wondering how safe these cookies really are. As they said above, their cookies all test under a certain PPM count to prove they are ok for us to eat. However, one thing they note is that wheat is around when packaging these products and within the facility. A statement from their website says,
"Are Girl Scout cookie packages safe for the severely allergic celiac sufferer to touch? ABC Bakers produces each of our cookie items in our bakery where wheat flour is used on a daily basis. It is not possible for us to guarantee that our packaging doesn't pick up any flour during the manufacturing and/or distribution processes."
If you know you are severely sensitive to gluten then I personally think this is a risky thing to try and eat. As good as they may be it might be too much of a risk to try their product since wheat is used around packaging on a daily basis. That being said, if you are gluten intolerant and not severely sensitive then this should be completely safe for you! If you have celiac and are more sensitive then I would definitely be more careful since you are taking a risk due to cross contamination. You know your body best so just do what's best for you!
Click Picture to Enlarge!
Other allergens and nutrition info:
Egg
Milk
Corn
May contain peanuts
May contain tree nuts
May contain soy
Ingredients:
Flour blend (rice flour, tapioca flour, cornstarch, guar gum, baking soda, potato startch, xanthan gum), butter, dried cane syrup, chocolate chips (evaporated cane sugar, chocolate liquor, cocoa butter), water, vanilla extract, salt, cocoa powder (cocoa powder), egg whites.

Where to buy:
Right now these gluten-free cookies are currently being sold in 20 test markets. You can find if one of them is near you through this
link
! They are currently in tests markets all throughout the U.S. and will hopefully be found everywhere soon if they do well. From what I've researched they have been a huge success and will most likely be featured everywhere soon.